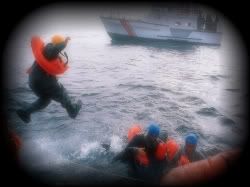 It seems that anytime there is an idle pause in World of Warcraft, unrest follows. It happens in all MMOs (from what I hear), and I am reminded of this every holiday season, before each expansion, and now – before a major content patch.

With most raiding guilds having content on farm, people tend to become lax in their drive to raid. People instinctively are no longer interested in encounters that they feel are no longer challenging. And with that, raiders are jumping ship to do other things. Enjoy the springtime weather and turn off the game, running out of RL money and unintentionally turning off the game, transferring servers for a "fresh start". Whatever reason they have had brewing to leave their guild and no longer be as dedicated as they were when they were getting their gear has now surfaced and they are jumping ship.

The Real Challenge
Nowadays the real challenge for any great raiding guild is adapting. We are not a sinking ship. Not by any stretch of the imagination. The great thing about a stable guild is that we have an amazing bench of people that are happy and ready to raid when an opportunity arises that suits their schedule. So, those that have been on the sidelines have been called up on more than one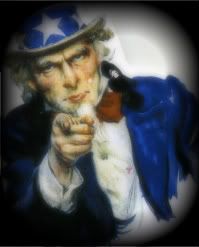 occasion lately. And, learning the encounters along with them again has been exciting and challenging. However, the bench is not a replacement for the dedicated raiders we need in those slots.
And so the cycle goes…
Raiding recruitment has opened once again in preparation for this content expansion. Hopefully we pick up a few a dedicated raiders in the bunch of new recruits. The most frustrating part is that most guild over-recruit during this time in hopes to whittle down to those dedicated few. And, that process is just as painful as losing people in the first place…
Keep Tabs
The strongest word of advice I can give to any raiding guild that is going through this tough patch is… Keep tabs! Take a proverbial attendance roll of those that are still showing up, using consumables, etc. And, make note of those that are not. Invariably those that haven't been around much will mysteriously resurface once the new content arrives. And, nothing will stir the masses as strongly as having some putz who has been AFK for the tough patch show up and feel entitled to upgrades as quickly and easily as those that raided with the bench for six weeks.
Above all, hang in there, be selective about who you pick-up during this recruitment time, and communicate with existing members. We have all been through this before, and it will happen again. Be open to talking with other guilds that are in the same predicament about a possible alliance to fill in gaps on raid nights. Keeping idle hands busy is key to maintaining a consistent raiding membership.
Are you going through the life cycle of pre-patch raiding?
Share you thoughts!