Ok, so I have to admit, I ran across this on the 6th, and being a bad editor, I am only now getting it up now. In my defense, my hands and wrists just now recovered long enough to get back on my trusty laptop. It was a long couple of weeks for me, and now that this 175 page paper is over with, and I am graduating on Friday, I can do things like oogle over hot gamer chicks, play WoW and act like an editor again. Now, back to the hot-ass chick that plays WoW.
http://twitpic.com/sgom0 – me…naked…playing World Of Warcraft ; )3:39 PM Dec 6th from TwitPic
My latest addition to my circle of twitter friends is Adrianne Curry. She played WoW in the nude and I really like her for that. You don't need me to tell you, she is fucking hot and really funny too. When a celeb has more replies than posts, it impresses me. Also, she plays Alliance! Fuck yeah!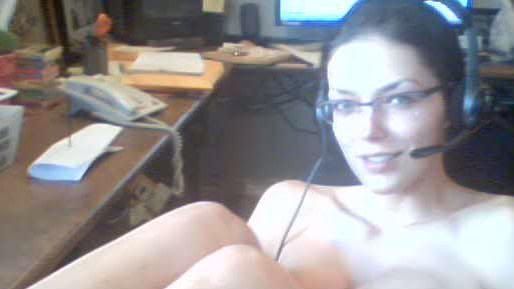 "I have done playboy twice.I have done terribly naughty bad things,but people made a big deal about my PG rated nekkid WoW pic? huh."10:05 PM Dec 7th from web
"Because you keep asking…I have two Alliance characters..a Night Elf Warrior level 34, a Human Warlock, Level 15,& A Hordie at level 8″
Now you can go and do some research on Curry on the web, but what you might not know is she has overcome some really big challenges. Anyone that overcomes a huge drug addiction, stays sober for years, functions and raises a kid has a lot of respect in my book.
Now I know that there is a huge patch that dropped this week, and all sorts of new content to talk about. Stomp and Haf are going live in an hour to talk about all of that. I wanted to bring you a hot chick that plays WoW, has her head on straight and asks this question:
"Is phone sex cheating? Isnt it the same thing as watching porn, but just a tad more interactive?"9:10 AM Dec 8th from web
No hun, it is not cheating, and you know…you can call me anytime!
Obviously she didn't call me, but she didn't really need to: "When I spend time with my hitachi, I momentarily forget why I need a man in my life. Hitachi Magic Wand FTW!"
And then she wonders how she got 6,000 new followers on Twitter. I am memorized!