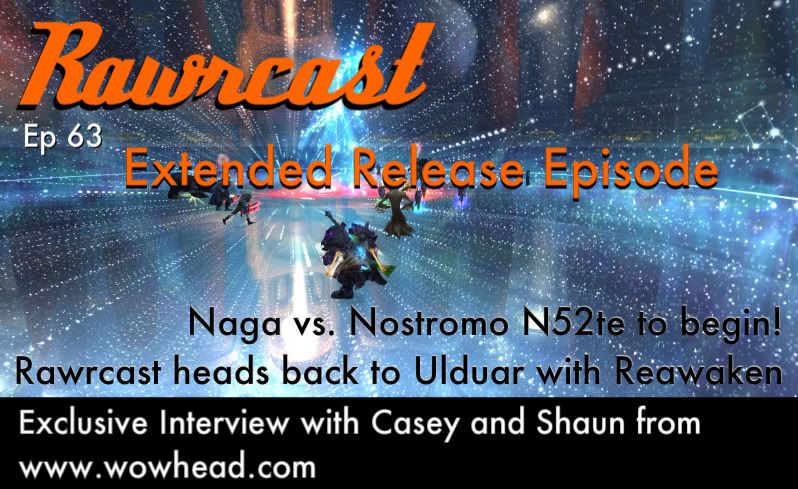 This week is a whopper, as Haf and Stomp share a rather eventful week. Dreamwalker has been revived by Bound, Rawrcast iPhone application is under development, and Haf racks up a boatload of achievements this week. Additionally, the world's first Shadowmourne appearing this week sparks a few discussions with Haf and his progression for the legendary weapon. And, a listener e-mail sparks an interesting theory about how mastery may finally compartmentalize the utility of the Death Knight talent trees. And, Haf and Stomp run for the drake as they head to 10-man Uldaur with members of the top 100 US guild, Reawaken – including our friend, Foofy!
This and much more is available for your listening pleasure via iTunes, RSS feed, direct download, or you can stream it from our website!
Links to topics discussed this week:
EXCLUSIVE THIS WEEK
Special Thanks to our friends at
Per4Max
for hooking up
@Hafrot
with a new wheelchair!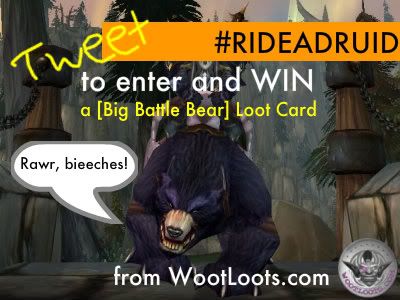 During the month of March, tweet #RIDEADRUID to enter and win our best giveaway yet, a [Big Battle Bear] Loot card from WootLoots.com. This is about as close as Brigwyn will EVER get to taming, and/or mounting Stompalina!
Special Thanks to our Sponsors
WootLoots.com, UGT-Servers.com, and J!NX.com use the code RAWRCAST for 10% off!
| facebook | twitter | call us: 559-949-RAWR | discussion forums | calender of events | support the rawr |
| DFW WoW Meet-up Squad |
Music Provided by: Two Star Symphony – Goblin Attack
Check out our new Featured Music page for the Rawrcast Playlist!