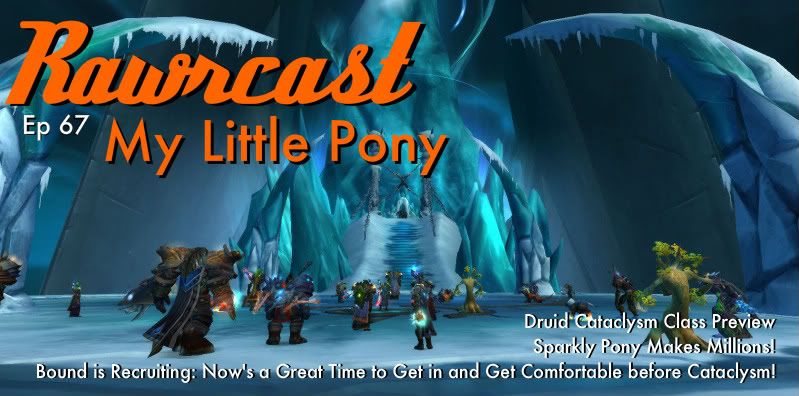 This week all of the guild is a buzz with the completion of Sindragosa in 25-man, and Lich King in 10-man! Progress is steady, but we are still looking for a few good players to round out our raid roster and prepare for heroic modes in the coming weeks.
In the news, Stomp covers a few of the finer points of the Cataclysm Druid Preview, and Haf is torn about wanting a little pony of his own.
All of this, an much more is available for your listening pleasure via iTunes, RSS feed, direct download, or you can stream it from our website!
Link to items discussed this week:
EXCLUSIVE THIS WEEK
Lands of Lore by Eulixe discovers the origins of Searing Gorge
TIP the RAWR: Help us Get to Blizzcon!
Special Thanks to our Sponsors
WootLoots.com, UGT-Servers.com,and J!NX.com use the code RAWRCAST for 10% off!
| facebook | twitter | call us: 559-949-RAWR | discussion forums | calender of events | support the rawr |
| DFW WoW Meet-up Squad | Austin WoW Meet-up Squad |
Music Provided by :: Bloodsimple – Out to Get You