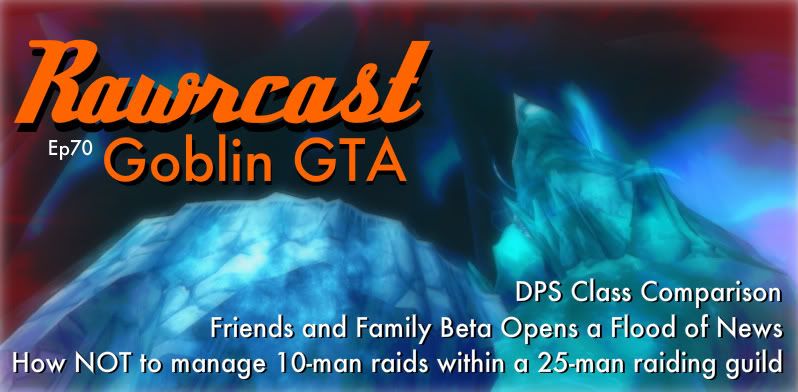 This week Stomp and Haf share their struggles with waining attendance, and growing lack of interest. They also address a listener e-mail that was quite popular this week regarding a similar situation.
Also this week, the Friends and Family beta opened a floodgate of news and images on MMO-Champion sparking a discussion about swimming pools, golf courses, and chop shops.
All of this and much more is available for download via iTunes, RSS feed, direct download, or you can stream it from our website!
Links to topics discussed this week:
Mark Your Calenders
Wednesday, May 19th, 9-11 AM CST
Stomp and Haf pop in to Fishbowl Radio Network and hang with the Barrel Suit Show!
Friday, May 21st at 7PM CST
Austin WoW Squad's First Meetup – stop by and say hello!
Sunday, May 23rd at 1PM CST
Pinnick in the House – stepping in the passanger's seat in Stompalina's absence
Saturday, May 29th at 1PM CST
Join Stomp, Haf. and the rest of the DFW WoW Squad at the Flying Saucer in Rockwall!

Special Thanks to our Sponsors
WootLoots.com, UGT-Servers.com,and J!NX.com use the code RAWRCAST for 10% off!
| facebook | twitter | call us: 559-949-RAWR | discussion forums | calender of events | support the rawr |
| DFW WoW Meet-up Squad | Austin WoW Meet-up Squad |
Music Provided by: Marching Band – Out of Time