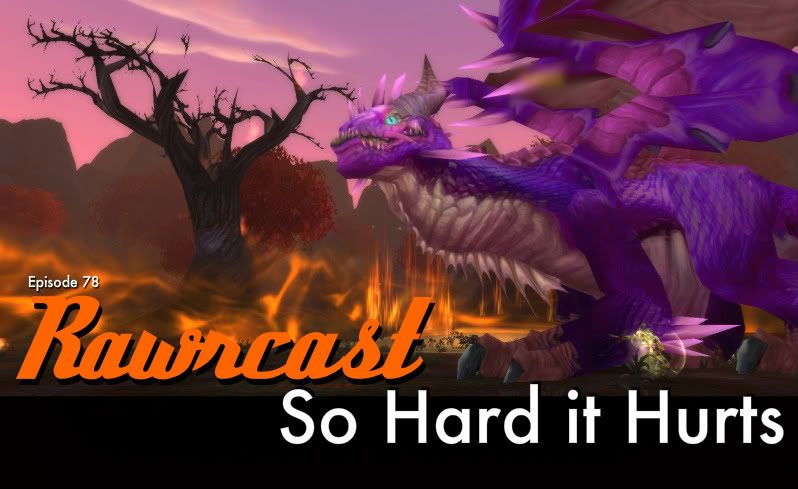 With the NDA released this week, the internet is a flutter with news from the Cataclysm Closed Beta. Though nothing is set in stone, this week we touch upon some of the more exciting points expected with the release of the third expansion. We also discuss listener e-mails regarding the release of Ruby Sanctum, and the Epic 10-Man Debate continues with one listener's solution for helping Haf making 10-mans feel more epic!
This week's episode is available via iTunes, RSS feed, direct download, or you can stream it from our website!
Links to topics discussed this week:
Make sure to stop by next week as we welcome Euxlie to the guest spot to discuss the lore behind many of the story developments slated for Cataclysm!
EXCLUSIVE THIS WEEK
Discover the tainted origins of Darkshore and it's relationship with Felwood and the rivers of Kalimdor in this week's Lands of Lore with Eulixe
If you haven't heard, we are looking for your support for our Blizzcon fund! With your support we will be producing Rawrcast t-shirts to giveaway in support of our promotional efforts at Blizzcon, and doing what we can to support our on-site and on-line Rawrcast/Blizzcon coverage! We are planning on taking YOU with us to Blizzcon with loads of available coverage, insight and opinions! To make a donation, please click on the "Chip In" widget on the front page of rawrcast.com!
Check out our Bound Recruitment Promotional Video! If you are in a place where you are looking for a guild home before the release of Cataclysm, we hope that you will consider joining the Rawrcast-formed guild, Bound on the US Staghelm server! Please visit our website for more information regarding or guild structure and raiding guidelines.
Special Thanks to our Sponsors
WootLoots.com &  UGT-Servers.com use the code RAWRCAST for 10% off!
| facebook | twitter | call us: 559-949-RAWR | discussion forums | support the rawr |
| DFW WoW Meet-up Squad | Austin WoW Meet-up Squad | NYC WoW Meetup Group |
Music Provided by: Superman originally by Souja Boy – remixed by @TravisBarker