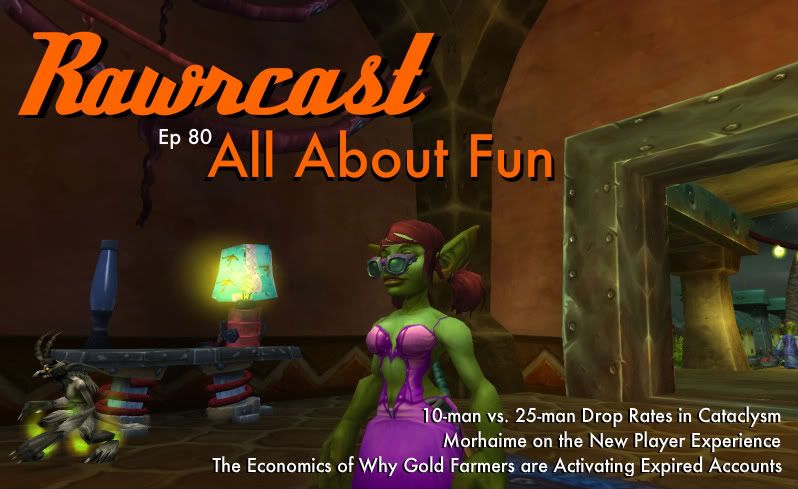 This week we touch upon some of the week's interesting news, a new Blizzard Developer Twitter Chat, and further discuss 10 and 25-man Loot Drop Rates and accessibility in Cataclysm. We also discuss the fun times that Blizzard is preparing for new players to keep us engaged beyond level 10!
All of this and much more is available via iTunes, RSS feed, direct download, or you can stream it from our website!
Links to topics discussed this week:
EXCLUSIVE
This week a question was posed for Eulixe at during the show

1:19:14

. Check next week's Lands of Lore for the answer! In the meantime, enjoy an older episode of LoL.
Leave a comment or send an e-mail with your Rawrcast Blizzcon T-shirt Idea! Thanks again to BILL for his, the first, submission!
Special Thanks to our Sponsors
WootLoots.com &  UGT-Servers.com use the code RAWRCAST for 10% off!
| facebook | twitter | call us: 559-949-RAWR | discussion forums | support the rawr |
| DFW WoW Meet-up Squad | Austin WoW Meet-up Squad | NYC WoW Meetup Group |
Music Provided by: Sound and Fury – School's Out